Mercedes AG
Automotive sector
The Mercedes plant in Bremen, Germany, where up to 10 different vehicle models are manufactured, uses Soldamatic in aluminum welding for the purpose of training and educating its skilled workers.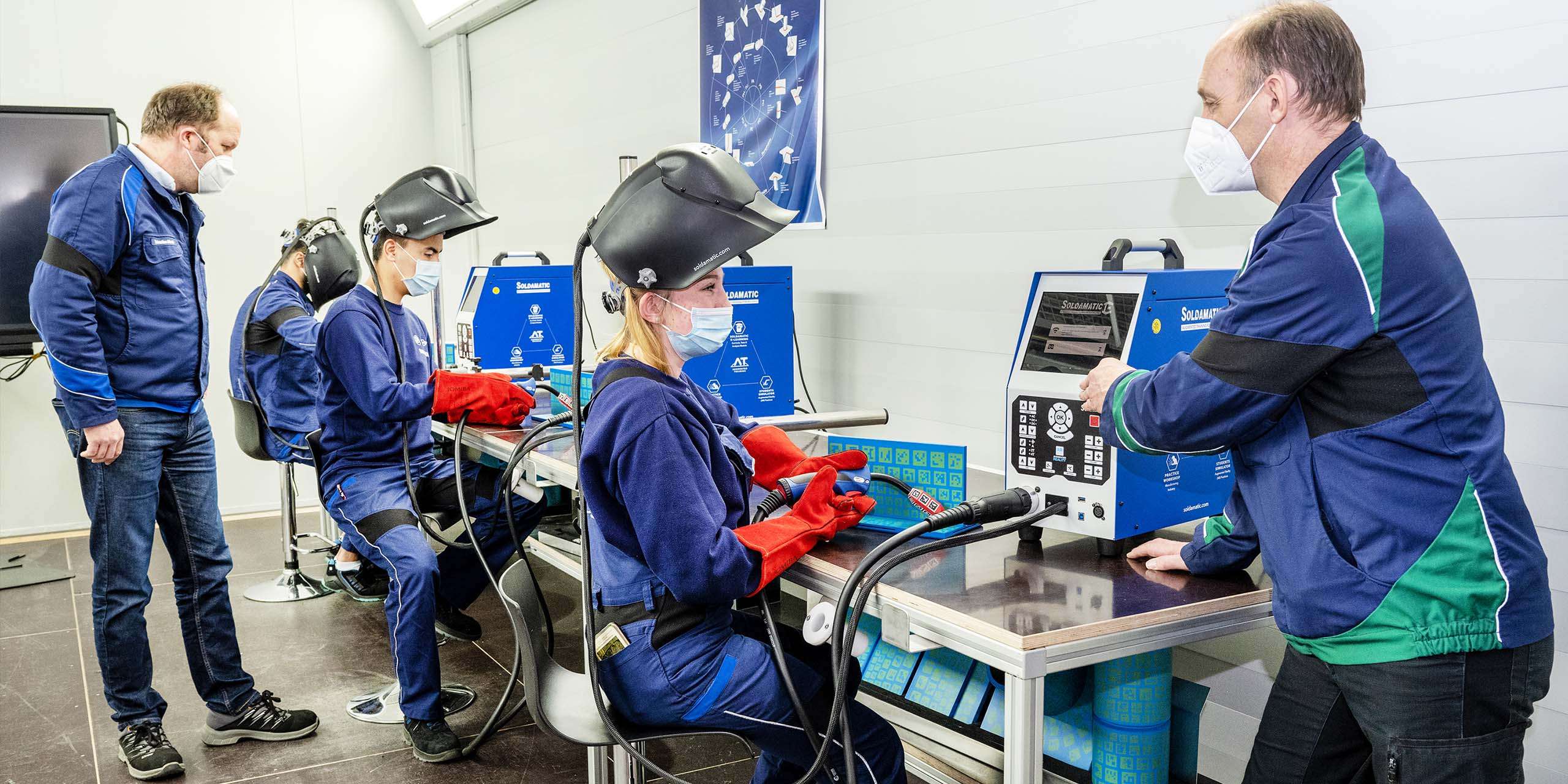 BMW Group Werk Regensburg
Automotive sector
Accurate, sustainable, safe training relies on "virtual welding- based on augmented reality".
Soldamatic has been part of Regensburg's vocational training program since 2021. Instructions and tips are displayed during the welding process; detailed analyses of the weld seam are possible afterwards. In addition to qualitative progress, the digitization project also contributes to the "green factory": Compared to conventional learning welding, less metal scrap is produced. Electricity and material consumption are reduced. The significantly lower risk of injury is also among the positive effects. Only when sufficient basic knowledge has been acquired in the course of virtual welding do the trainees switch to the "real" welding machine.
WBS-Training
Educational sector
"This is where state-of-the-art technology meets traditional craftsmanship".
At WBS-Training, aspiring welding specialists experience training in a whole new way! In the welding courses, participants learn the necessary manual skills to acquire an internationally valid welding pass using both the innovative method of "augmented reality-based welding" and classic welding. Welders are intensively prepared here for the examination according to the international standard ISO 9606 under the supervision of the DVS association. After training with Soldamatic and completing the welding course, participants have excellent job prospects, because certified and qualified welding technology specialists are in high demand.
SENNEBOGEN
Educational sector
Keeping the training workshops up to date for future-proof training is an absolute must at SENNEBOGEN.
Virtual training has many advantages. Not only can precise feedback be given to trainees at an early stage with regard to correct handling and healthy posture during welding, the digital alternative also offers an infinite number of retries and saves on material costs, which also has positive effects in terms of sustainability. The realistic training of movement and process sequences also activates muscle memory. It gives junior employees confidence for later use on the real equipment and thus creates optimally trained employees – a win-win situation all along the line.
"For the economy of the future, we also need training 4.0 that keeps pace with digital change" Manuel Neuber, Head of Industrial Training, SENNEBOGEN Maschinenfabrik GmbH.
Volkswagen
Automotive sector
At Volkswagen's site in Emden, Germany, Soldamatic is used to train professional welders. Thanks to the use of augmented reality training methodology, material costs and duration of training have been reduced and productivity increased.
GSI SLV Nord
Educational sector
A new training center has been opened by GSI SLV Nord for the further training of welding specialists based on augmented reality training methodology. Training participants train in an augmented reality environment, acquiring the skills and abilities needed to then use them in a real welding shop.
Research on effects of exoskeletons during welding using Soldamatic
We as SLV Nord ultimately owe it to our Virtual Welding Workshop that we have become part of such exciting, forward-looking experiments: Marco and Ines Schalk from the Fraunhofer IPA, together with the Institute of Industrial Manufacturing and Management IFF at the University of Stuttgart, are researching the extent to which exoskeletons can relieve welders in their work – especially in strenuous positions such as overhead, which otherwise quickly cause pain and tension and are thus the cause of weld defects. Marco Schalk and his team were looking for ways to conduct the experiment on welding simulators – without noise, sparks and risk of injury. "The Virtual Welding Workshop therefore came at the right time for us," says Marco Schalk, Department of Biomechatronic Systems at Fraunhofer IPA. "And, of course, we needed a high competence center for joining technology to best recreate workplaces in forced posture in welding technology and to define the specific tasks for the test welders."
John Deere
Industry Sector
At John Deere in Germany, Soldamatic's augmented reality-based training methodology is coming to train skilled metalworkers in in-house welding and assembly manufacturing processes.
Handwerkskammer Konstanz
Educational sector
The training academy in Singen has acquired four Soldamatic welding simulators for welding training, on which course participants can gain initial experience. For welding instructor Michael Vostry, the devices are a real asset. "Welding is very realistic. You can set up all kinds of procedures, seam shapes, material thicknesses and welding positions. Learning to weld usually always costs a lot of material, which is expensive right now. We get around that this way, and there are also fewer health risks," he explains.
The integrated training program of the DVS also promotes motivation: "There is already a bit of a fighting spirit among each other. You work your way up: from beginner to advanced to 'ready for the booth' level," says the instructor. Vostry can track the learning progress of his students via additional teacher's software. To ensure that everyone gets a chance to enjoy the VR application, the apprentices alternate between theory self-learning phases and virtual welding on the four machines during the course. "We're doing it at a top level here," Vostry summarizes.
Georg Hiltner, Chief Executive Officer of the Konstanz Chamber of Skilled Crafts, is also enthusiastic about the possibilities offered by the new virtual application. "As an educational institution, we always try to incorporate digital applications into training and continuing education in the best possible way. This is always interesting when it comes to very haptic applications and you can train and evaluate work steps virtually," says Hiltner. The goal, he says, is to train very good skilled workers for the craft businesses that so urgently need them.
Handwerkskammer Cottbus
Educational sector
Five Soldamatic units are in operation at the Vocational Training and Technology Center (BTZ) of the Cottbus Chamber of Skilled Crafts in Gallinchen. For the further training of welding specialists, it offers precisely tailored and individual training," explains Knut Deutscher, Managing Director of the Cottbus Chamber of Skilled Crafts.
ABB
Educational sector
German Chancellor, Olaf Scholz, visited "Learning Factory Industry 4.0" at ABB in Berlin. ABB's Board of Directors, Peter Voser, and Sami Atiya, President of ABB's Robotics & Discrete Automation Business Area, inaugurated the centerpiece of the new building, with cutting-edge training facilities that prepare trainees for the digital future of manufacturing. There they could see how hundreds of apprentices are being trained with Soldamatic, the most advanced and efficient digital training solution for welding, based on augmented reality technology and using real components.
Alstom
Automotive sector
Multinational Alstom, a pioneer in the digitalization of the industrial sector, uses Soldamatic to train and select welders based on its high quality standards. As a result, the company has been able to reduce material costs by up to 40% as well as reduce negative impacts on the environment.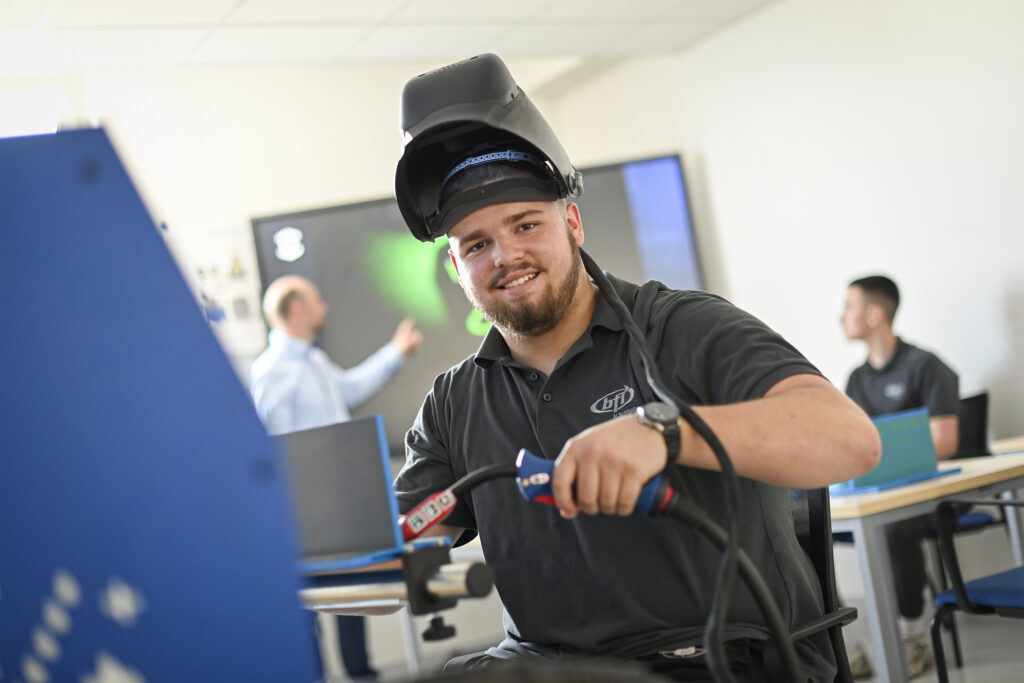 bfi Kärnten
Educational sector
The bfi Kärnten invested around 2.7 million euros in the St. Stefan Lavanttal site, enabling state-of-the-art training and qualification opportunities in the field of digitalization and Industry 4.0.
On approximately 2,500 m², eight seminar rooms are available to participants, one of which is exclusively dedicated to virtual welding with the Soldamatic. With the Cyber Factory and the expanded training concept at the St. Stefan site, we have set an important milestone for the training opportunities of the future and thus created flexible adaptation options to future requirements" Ing. Gottfried Pototschnig, MBA Managing Director bfi Kärnten.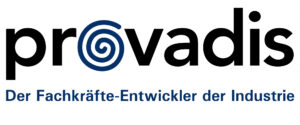 Provadis
Educational sector
Since 2019, a strategic focus of Provadis, which is the largest training company in Hesse with the second-largest private university in the state, has been the expansion and practical testing of digital learning and teaching methods at the industry's specialist developer.
With the help of the Soldamatic, apprentices in their first year of training first learn how to weld, which is not without danger, under safe conditions and can then use a recording to analyze their welding process and improve their own skills. Only when they are more confident and can build on their experience do they switch to the right welding equipment.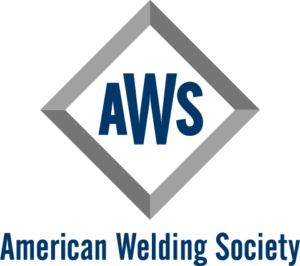 American Welding Society (AWS)
Die American Welding Society (AWS) ist eine Partnerschaft mit Seabery eingegangen, um das Laborhandbuch: Fundamentals of Welding" in den Katalog der Schulungsinhalte von Soldamatic aufzunehmen.
Das Handbuch ist in spanischer Sprache verfügbar, was das Lernen zu einer umfassenderen Erfahrung macht und die Türen für ein breiteres Publikum öffnet.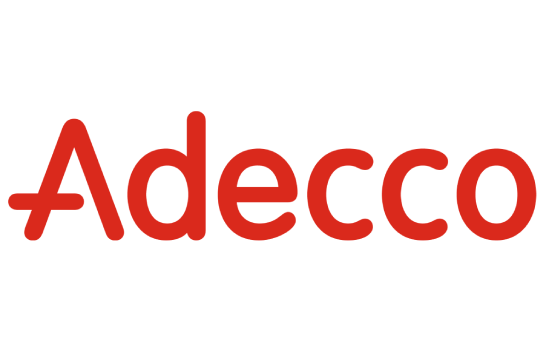 Adecco
Educational sector
Adecco has selected Soldamatic for the training and qualification of welding specialists. The profession of welder is one of the most sought-after profiles, which is very difficult to fill due to the lack of qualified personnel in this field.
This initiative is part of Adecco's training program, which aims to attract and train profiles with very low unemployment rates to help unemployed people enter the labor market and to help companies integrate profiles with high demand.
Strategic Marine
Shipbuilding Sector
Strategic Marine is a leading shipbuilding company with an international footprint and an established reputation for producing high-quality, high-performance commercial and government vessels for markets around the world. The company uses Soldamatic to train its welders in the most efficient, economical, fast and sustainable way.